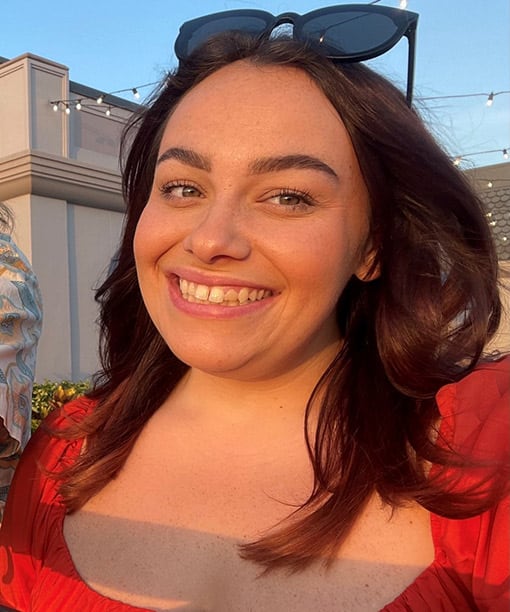 Chiara
Chiarina (Chiara) was born and raised in Freehold, New Jersey. She got her Bachelor of Science with a concentration of functional biology of animals at Towson University in Baltimore, Maryland. She lived there for 6 years and was a veterinary technician while going to school. Her love for veterinary medicine started at a young age and was carried by her grandfather's influence as a medical doctor. Her love for animals was the deciding factor for going into veterinary medicine rather than human medicine.
She moved to Orlando June 2022 and soon after started at EOAH. She started in July 2022 as a veterinary technician and has since been moved up into treatment and surgery. She's very passionate about oncology and neurology after having to go through cancer and degenerative myelopathy in her own beloved pets.
Outside of work, Chiara loves spending her days at theme parks, going to concerts, going to see her family and German Shepherds Grace and Ava in New Jersey, and going on adventures with her very own poodle and pooch alumni, Otto.