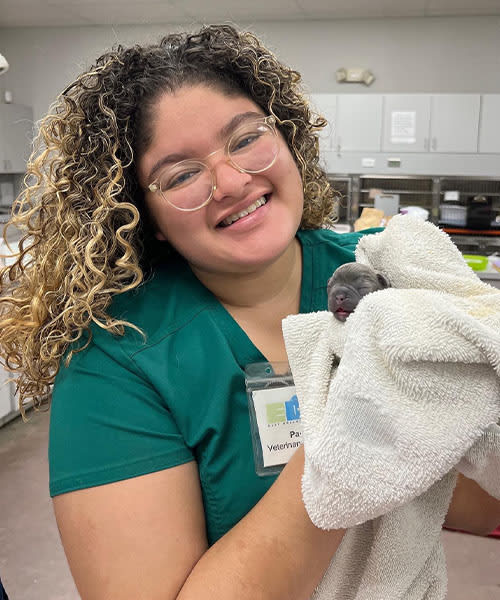 Paola
Paola was born and raised in Orlando, Florida. Her love for animals had started in high school where she obtained her CVA and worked at an animal hospital during her senior year.
Paola has worked at EOAH since 2019 starting as an animal care technician, to a client care specialist and now a veterinary technician. She is currently in school to become a Certified Veterinary Technician. She's very passionate about exotic medicine, oncology and reproductive medicine.
Outside of work, Paola loves painting, reading, spending time with friends and family, and being with her Sharpei, Pei.