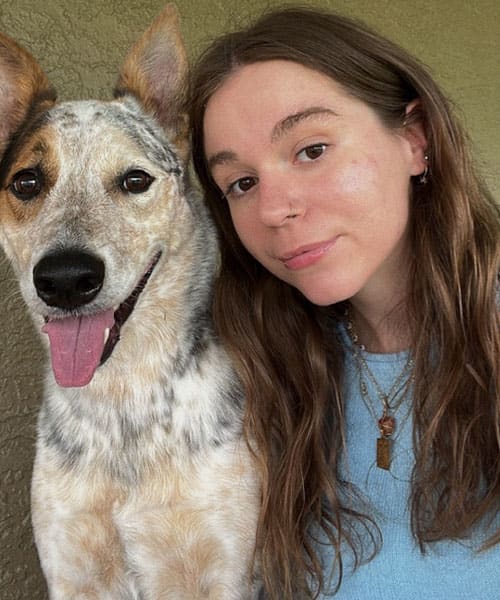 Britni
Britni was born and raised in Orlando, FL. She has always had a love for animals and her dreams over the years have spanned from orca whale trainer, to zoo director, to veterinarian. 
Britni received her CVA in high school and has worked at EOAH as an animal care technician, office assistant, veterinary assistant, and now veterinary technician, as well as running the social media accounts. She is currently in school to become a Certified Veterinary Technician. She's passionate about wound care, neurology, behavior, and rescue/shelter medicine. 
Outside of work, Britni loves attending concerts, going to theme parks, and taking her Blue Heeler Mix, Luna and her Pitbull, Gus, hiking and to the beach.