Cheyenne Wilamoski is the Veterinary technician supervisor at East Orlando Animal Hospital.
Book An Appointment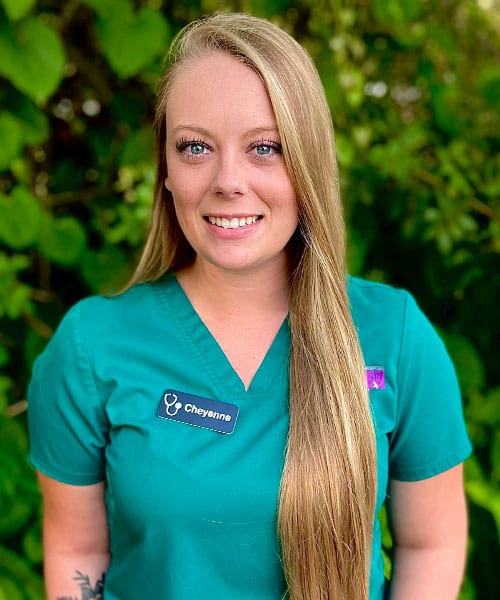 Cheyenne Wilamoski
Cheyenne is born and raised in Sanford Florida. Working with animals has always been a passion of hers. She has worked as a Veterinary Technician since 2019. She started working at EOAH in 2021 as a Veterinary Technician. Cheyenne is currently attending school to get her certification as a veterinary technician. 
Cheyenne lives at home with her two dogs (Star and ​Soko) and two cats (Shadow and Shiloh). Dogs are her favorite and she has a special place in her heart for Pitbull's. When she is not working at EOAH she enjoys being outdoors and going to the beach.