Dr. James Yantorni is a FVMA, CFVMA and AAHA accredited veterinarian in Orlando, who has been providing outstanding care to pets for almost 40 years.
Book An Appointment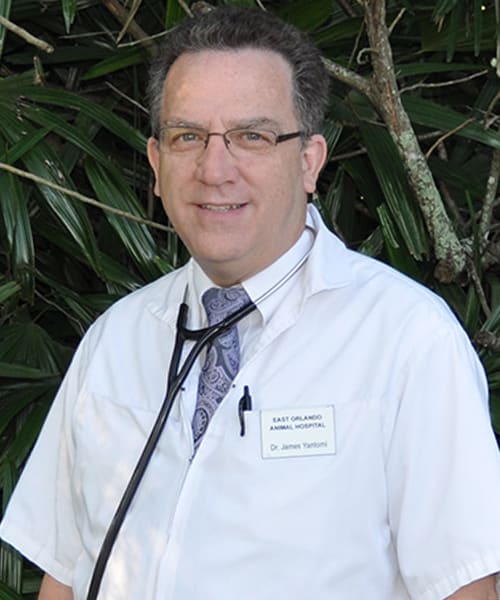 Dr. James Yantorni
Born in Norway, MI, Dr. Yantorni was intrigued by veterinary medicine because of the challenge and the reward. Since animals can't tell you what's wrong or help themselves they are reliant on us to ensure their continued health or to help them get better – seeing that transformation every day is very rewarding. He has been a veterinarian since 1982 and has a special interest in Preventative Health Care and Internal Medicine.
Dr. Yantorni is a sports enthusiast! He enjoys playing golfing and watching basketball and football – Go Green Bay Packers! He has a lovely wife, Cynthia, three children and a Shih Tzu named Rosie..