Mae is the Client Service Specialist Supervisor at East Orlando Animal Hospital.
Book An Appointment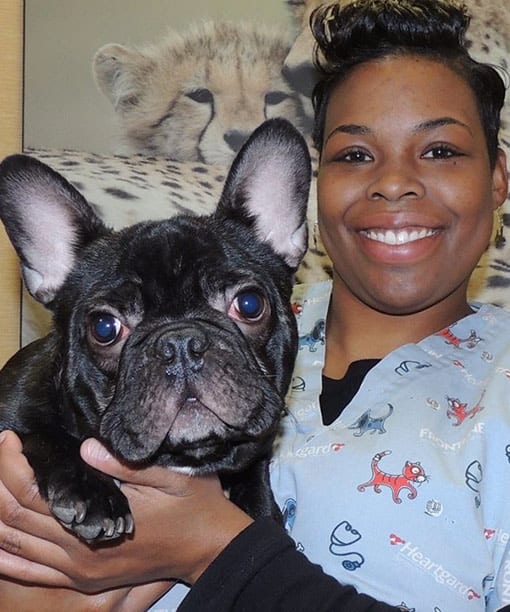 Mae
Born and raised in Chicago, Mae always knew she wanted to work with animals. One of her first pets was a Siberian Husky. She has also been a mom to turtles, fish, a rabbit, squirrels, snakes, birds, and cats and spent time rescuing animals while growing up. It wasn't until she moved to Florida that her passion and love for animals really took off. From receptionist to veterinary technician, she has worked in the veterinary field and volunteered at the SPCA. She was amazed working with all breeds of dogs and cats, lizards, tropical fish, alligators, dolphins, stingrays, whales, skinks, spiders, birds, and other species. Mae's interests outside work include parasailing, scuba diving, and traveling. 
She firmly believes she works in a field where she has the best of both worlds as she loves people AND animals. She is happy that she gets to meet new people and new pets every day and that never fails to bring a smile to her face. She hopes she can bring a smile to their faces as well!